Brendan Routledge regularly works with schools, assisting them in developing their ICT strategy and, in particular, helping them to use their ICT resources and connectivity to become more creative in their approach to learning and teaching, as well as ensuring they get best value from their ICT spend.
A fuller list of services which Brendan can offer can be obtained on the 'Downloads' page. 
Brendan has worked with a wide range of clients including Suffolk County Council, East of England Broadband Network, Honda Motor Company, NHS Modernisation Agency and The Royal College of Nursing.
Brendan works closely with the NCCE Computing Hubs in Suffolk, Essex and Hertfordshire and delivers training on behalf of all of those organisations as well as being involved in training people to become STEM Associate facilitators.
Brendan was, for many years, a tutor on the  Primary PGCE at Suffolk & Norfolk SCITT. Two Ofsted inspections graded both the ICT course and Brendan's teaching as 'Outstanding'. The inspectors noted that, "In addition to excellent centre-based training in how to teach ICT, trainees enter school fully prepared to use different forms of ICT to teach and to assess children."
Brendan works as an author of CPD courses and learning materials for Discovery Education's International programme and has recently been helping author a new Computing curriculum for a number of countries in the Middle East.
Brendan was a tutor on the BCS/Learning Central Digital Creator GCSE, training teachers to deliver this 21st century learning course. In this role he worked with schools as far afield as London, Sheffield, Inverness, Omagh, Amsterdam, Prague and Edinburgh. Brendan also regularly delivers training in the use of digital technologies to learning institutions in Dubai, Abu Dhabi, Qatar and Kuwait and he works with Infinite Learning to provide CPD services across the Middle East. In the past 2 years he has worked with Dubai College, Dubai Women's College, The English Academy Kuwait and Hamdan Bin Mohammed University. In May 2013 he provided an ICT audit service to schools in Abu Dhabi, Dubai and Kuwait.
In April 2011 Brendan spent 2 weeks in Montreal as part of a team working on a new worldwide qualification for teachers under the leadership of Unesco and Microsoft. The course and exam are intended to qualify teachers all over the world as competent users of technology in teaching and learning.
He has also provided services to South East wales Education Achievement Service, running courses for schools in the region related to the use of technology to improve parental engagement and make classrooms more inclusive.
Brendan is an STEM Associate Facilitator
Brendan is an accredited
Purple Mash trainer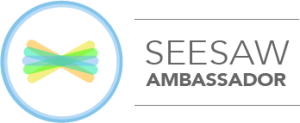 He is also an accredited Seesaw Ambassador